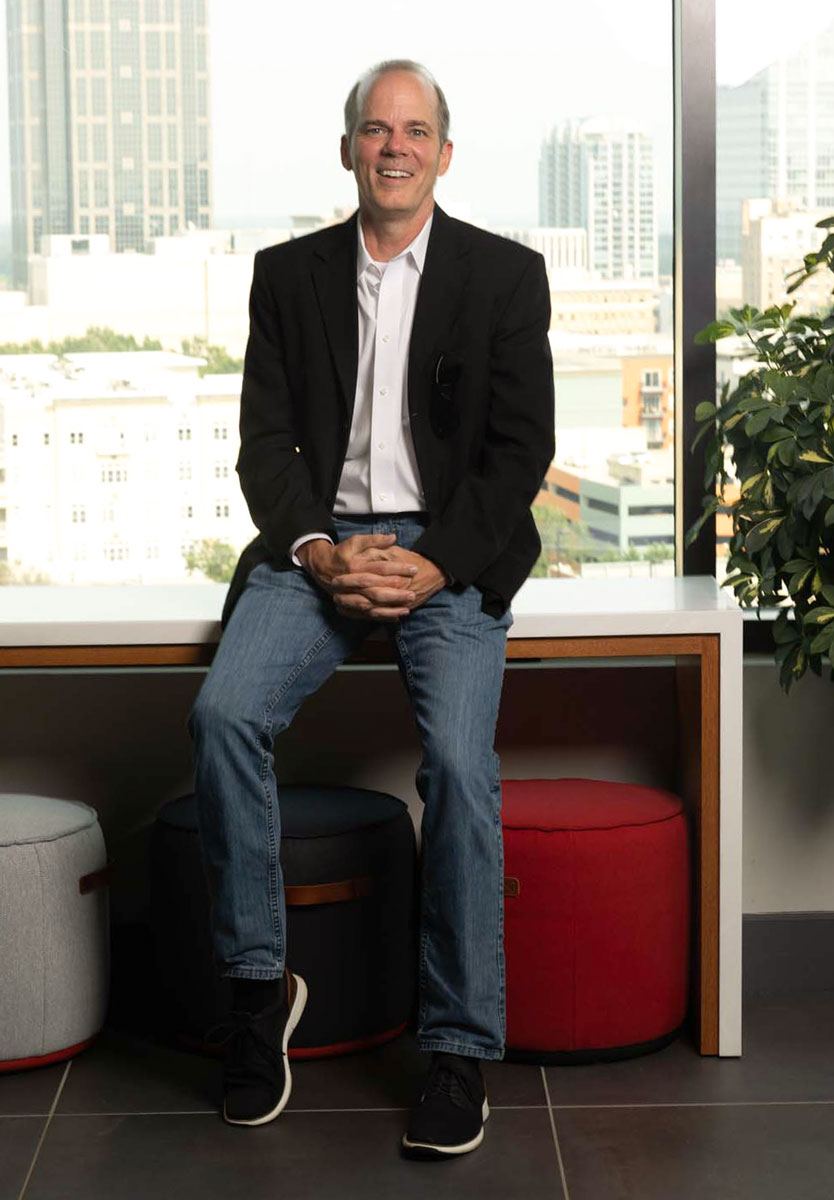 David J. Sweeney
In my current role as Web Manager for Wake Tech Community College in Raleigh my responsibilities include; designing, maintaining and editing content for  the largest community college in North Carolina, built on the Drupal CMS platform.
My experience also includes roles as Project Manager and Graphic/Web Designer for TheeDigital, and Creative Director for Raleighwood Media Group in Raleigh, NC. Previously, I was Design Manager for WRAL.com and a hands-on manager of the creative area of the website, including; site design, advertising, marketing, e-mail blast marketing, and marketing print materials. HTML, CSS-Design, Flash, ActionScript, Adobe Creative Suite, and all aspects of print design and production are just part of my skillset.
Prior to joining WRAL.com and Wake tech, I worked for Tribune Company in various capacities. In April of 1999, I began working for Tribune Interactive. My duties included the design and maintenance of Sun- Sentinel.com internet site. I have expert-level knowledge of HTML, CSS & PHP. Using Flash and Director, I created interactive multimedia pieces for online and compact disc usage. Within Tribune Company, I also worked for the Sun-Sentinel, the major daily newspaper in South Florida. My duties included branding the Sun-Sentinel name, creating multimedia presentations, creative direction, art direction, design, and final production of advertising and marketing materials on both a local and national level.
I have won numerous ADDY Awards for design, and an Emmy® Award in 2017. In 1995 and again in 2002 I was awarded the President's Award from Sun-Sentinel, which is given annually to one employee for exceptional work within that year. In 2010, I was awarded the Diesel Award (employee of the year) at Capitol Broadcasting. I am an expert in the following software: Adobe XD, Dreamweaver, Illustrator, Photoshop, InDesign, PowerPoint, and more.
Graphic Design
Traditional Print Work, including: Branding, Print Materials + More
Web Design
WordPress websites and Web Development
Video Production
Video editing in Adobe Premiere and Adobe AfterWorks