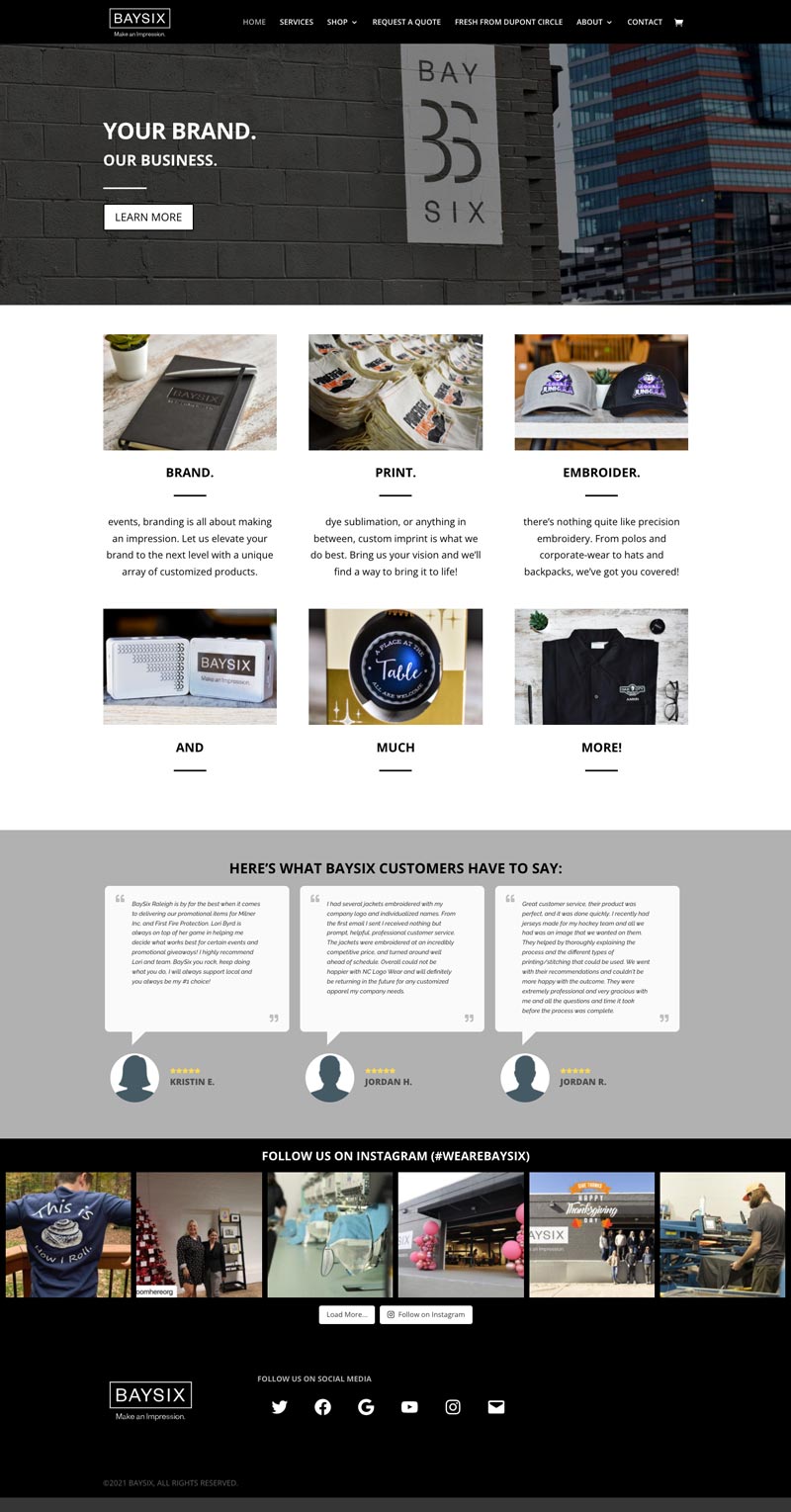 About
BaySix is a highly skilled, custom apparel and branding company located in Raleigh, North Carolina. Their company does eveything from screen printing, embroidery, and even alternative imprinting.
Challenge
The old BaySix website was built on Wix, which is great for cookie-cutter websites and that's all. BaySix was selling products on their Wix site, but there weren't a lot of user experience options for the buyers, and nto a lot of features for the sellers either. The plan was also to increase their online store sales.
Solution
The site was rebuilt on the WordPress platform, and their digital store was set up on WooCommerce. Being built on WordPress now allows for infite growth, and WordPress is simple for the client's staff to be able to make their own text edits, and also add products to their Ecommerce store, all without having to have any programing or HTML editing skills.
Results
Their digital store was set up on WooCommerce. Now the site not only looks great, is easy to navigate, and was optimized for SEO, but the BaySix products are easy to list, easy to sell, and easy to manage inventory. The website is also now optimized to rank well in search engines, making growing the online part of the business very easy.