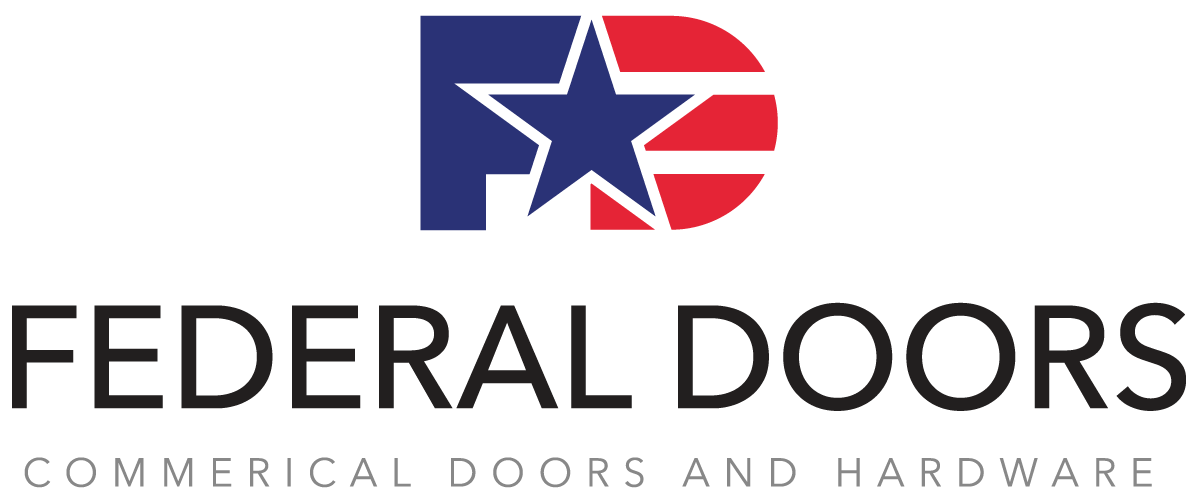 About
Federal Doors is a locally-based company (located just outside the Manchester Fort Bragg sign) that designs and installs metal and wooden doors, door frames, and door hardware for the military as well as retail buildings such as malls and shopping centers.
Challenge
The business was recently purchased and the new owner wanted a fresh start. The name changed from Hollow Metal Hardware, Inc. to Federal Doors, and the new owner wanted to rebrand with a more professional look. Since Federal Doors deals mostly with goverment contracts they wanted their their new look to reflect this by using red, white and blue for their color palette.
Results
The new logo is strong and powerful, much like the doors and windows that are sold by Federal Doors. Their new brand is now very recognizable, non-trendy, and will position this business for growth for years.