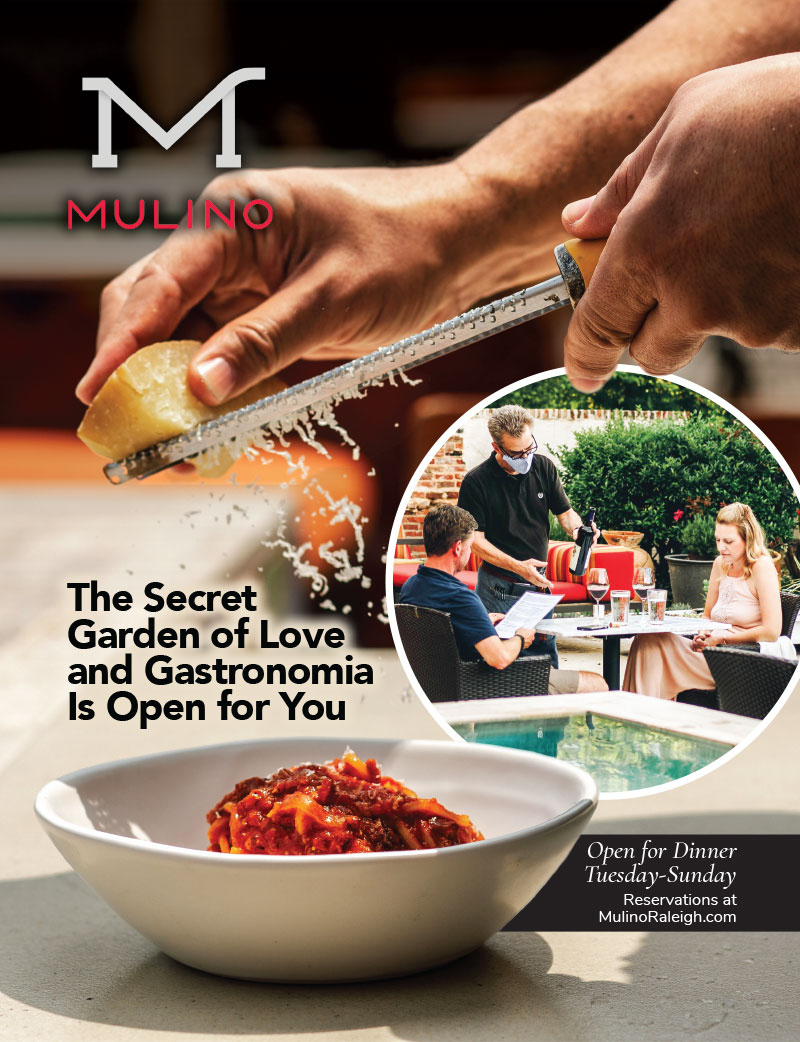 About
Mulino, located in downtown Raleigh, provides a dining experience that takes the curious on a richly rewarding gastronomic journey across the Italian culinary landscape and rewards the intrepid adventurer with simple yet sumptuous cuisine, wines, and a complementary culinary education in the history of Italian cuisine all in a very cozy environment.
Challenge
The client wanted a series of print ads to showcase in local Raleigh magazines. They are a unique restaurant and needed ads that would show off their incredible space.
Solution
A photoshoot was scheduled to capture images of not only their beautiful restaurant, but the incredible food, chefs preparing food, their unique outdoor dining area, and patrons enjoying their dining experience.
Results
I created a series of ads in various sizes that captured this incredible restuarant, and set the tone for what can be expected if you choose to dine at Mulino Italian Kitchen & Bar.
Additional Mulino Magazine Ads